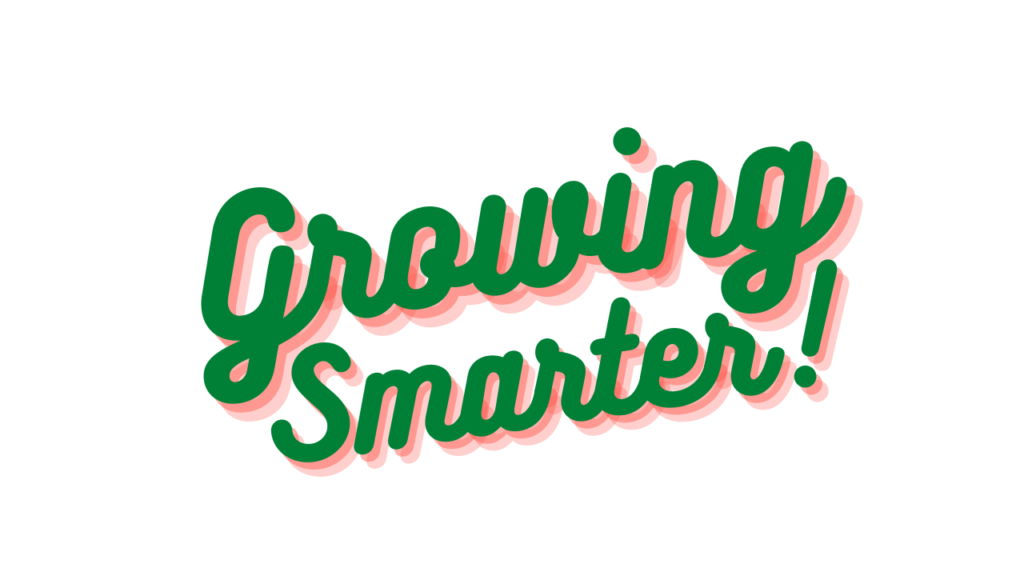 My old grandmother is the smartest of all in my home, a few months back her pension account got accumulated a year full of savings to one lakh. She asked that money be withdrawn put in a bank deposit account and share that money between the brothers after 5 years one lakh each.
My poor grandmother having grown older by 90 years having known that past chief ministers of Tamil Nadu – Dr. MGR, Dr. Karunanidhi and Ms. Jayalalitha have all passed away but she stopped living in 1990. Bank interest rates have gotten lesser from 12% from 1990 and now it is ~5% only.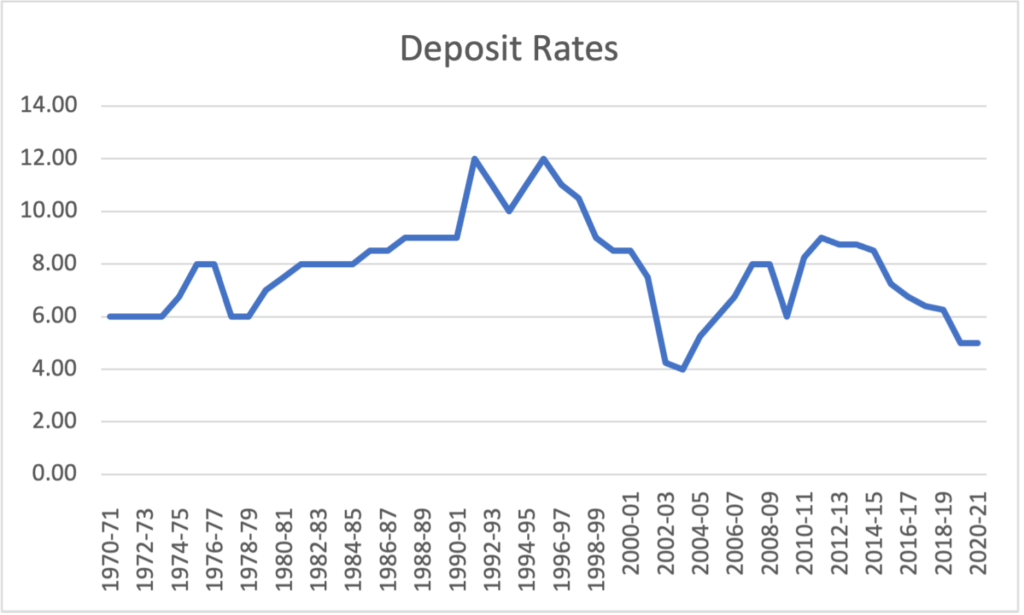 How did I say she stopped living in 1990? And that was the year roughly interest rates was 12%.
You can calculate number of years to double, given the rate of interest is available or vice versa you can calculate rate of interest if number of years to double is given – using rule of 72.
No. of years to double = 72 / Rate of Return. (or)
Rate of Return = 72 / No. of years to double.
I started saving from year 2012 in mutual funds, I bought my first bike with 50% from savings and remaining on EMI. And then started saving for post graduate education. And towards a backup money to start a business.
 After 7+ years of working when I decided to start entrepreneurial journey, the savings did help in times when required.
 Here are 3 things I want to share:
1.    One habit to develop – Start saving early
2.    Habits to overcome – Should control doing these 5 things
3.    Grow smarter
A good friend of mine having met after a longer time we discussed on our personal lives and how everything is going on. He said he is planning to build a house for his family and tried getting a loan, unfortunately he couldn't get because he lacked form 16 and neither he was in a organized business. He does car resale on a commission basis without any workshop or garage. Just visits client location, inspects and links with interested parties. He keeps it simple.
When asked what you are going to do, he got his mind fixed on a chit fund run by people from his locality. The money will be safe but the interest on loan will be on a higher side. The only advice I could give him was at least save from now onwards in mutual funds. I advised him to save in mutual funds whenever I met him in the past, with all due reasons of expenses he never started.
Some shall argue what is wrong when all of the financial goals are met by getting money through chit funds?
There is a difference. Chit funds are means of borrowing money only, they are not savings. Read this chart below.
3 different people saving in different time lines.
Person 1 (Grey) – Saving 5000/- annually between age 25 to 35 in mutual funds. And then keeps it aside till age 65. Total invested will be 50,000. By then it would have grown to 6,02,070
Person 2 (Green) – Saving 5000/- annually between age 35 to 65 in mutual funds. Total invested will be 1,50,000. By then 65, it would have grown to 5,40,741
Person 3 (Blue) – Saving 5000/- annually between age 25 to 65 in mutual funds. Total invested will be 2,00,000. By then 65, it would have grown to 1,142,811
Clearly Person 3 is in a better position, if you have noticed surprisingly Person 1 is better than Person 2 even if the invested money is lesser, the reason is he has parked the money for a longer time and compounding effect has worked for him.
It is not only important to save early in productive years of lifetime, it is also important one does not make mistakes and continue doing it.
It is most common we follow practices what our parents did and we inherit them. Financially principle change over time based on various economic factors. What use to be right once upon a time may no longer be right. It is important to review your financial investments, therefore.
Things that should be avoided in Money & Savings
Make sure you are not doing the following,
1. Not savings every month.
2. Not knowing the purpose of term insurance, life insurance and health insurance but still having them. Not knowing the right amount of insurance and policy to opt.
3. Not investing in financial investments.
4. Taking Loans that could have been avoided.
5. Having a extravagant lifestyle of dinning out every day, shopping, luxurious car, real estate, apartments without having invested or having a proper financial plan from a expert.
The reason for stressing to invest in mutual funds in most part of the article was to reap benefits from Indian equity market or stock market which has given good returns compared to any other known good investment avenues that are available to us.
When stock market grows it means money that you invested also will grow in the same duration of invested period. Of course, stock market is a collection of companies and the company in which your investment is made must grow as well.
See this chart which shows the growth of sensex i.e Bombay stock market that has grown from 19,000 in year 2010 to 60,000 in 2022. Clearly stock market has uptrend over the long term.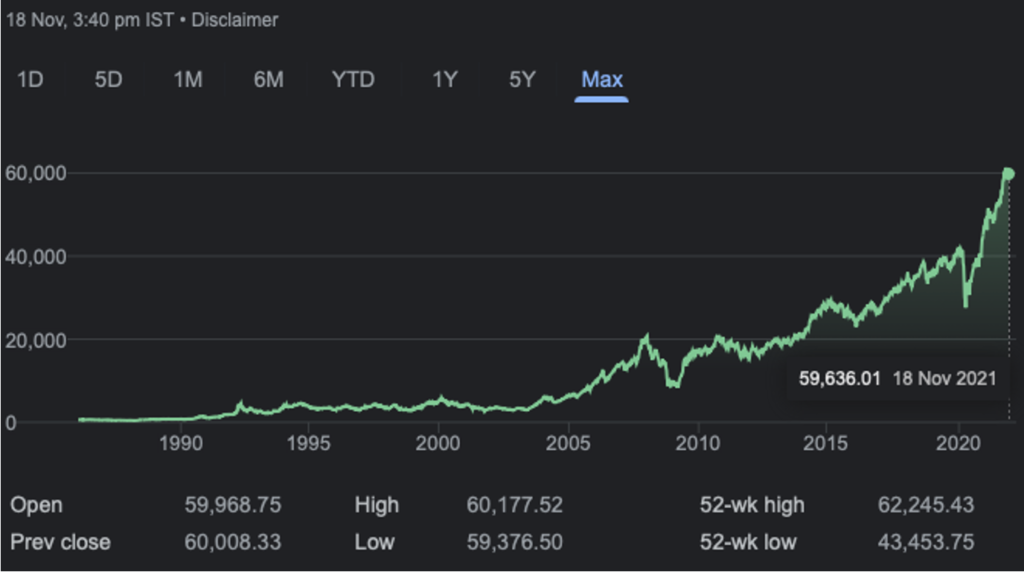 Comparison with Mutual Funds Investing
Some of the investment options that are available for investing in Indian markets are ULIPs, Fixed Income Bonds, Hybrid Mutual Funds, Equity Mutual Funds, Stocks etc.
Every investment options has its own risks and returns will vary. A screen capture from another article showing average conservative returns of some of the said items is shown below.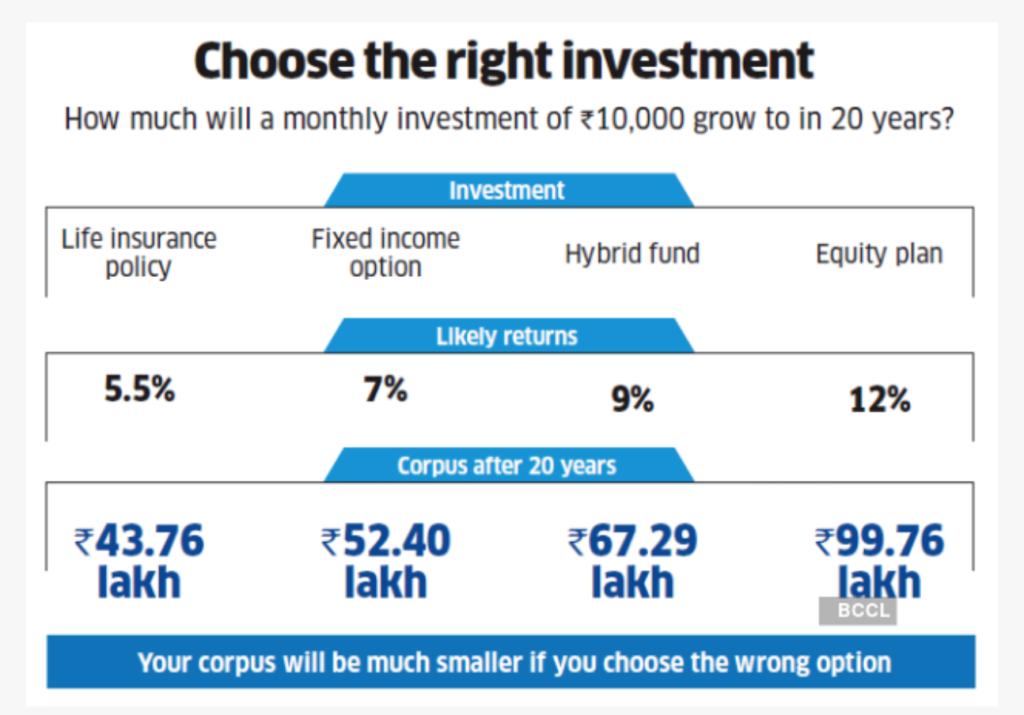 Decide for how long you can stay invested and make appropriate investment with proper knowledge after discussing with an expert.
For your financial well being,
Barani kumar, YMM Financial Services Pvt Ltd.
For Books on Financial literacy – check below links for books – Money Leaks, 1 Page Mutual Fund Plan, 1 Page Stock Market Plan.
Also available on,
---